fast learners wanted
M Track Days is the most exciting way to learn all the ins and outs of the Full M lineup - from the agile BMW M2 to the brutal 567-horsepower X6M - with unmatched coaching from BMW certified professional instructors.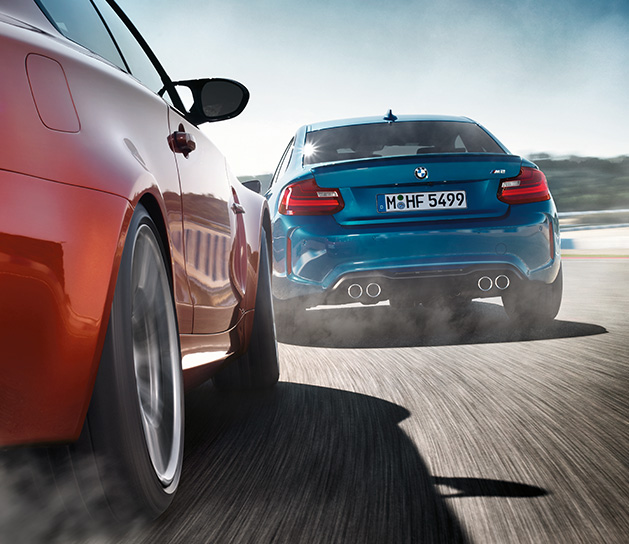 Lead-Follow
Quite possibly the most thrilling lesson of your life. Instructors will demonstrate advanced driving theory in an M vehicle as drivers follow closely behind, driving both the BMW M2 and M3 - hitting speeds upwards of 100mph. Drivers stay in constant radio contact with instructors as they experience legendary racetracks. It's like tag, but with a few hundred extra horses.
Learn. Master. Compete.
BECOME THE ULTIMATE DRIVER
First, set your best lap time during the autocross and visit here again to see how you placed on the nationwide leaderboard. Then realize you either qualified for the Ultimate Driver, or you're just an above-average driver.

ANOTHER WAY TO BE THE ULTIMATE.
The Ultimate Driving Experience is a separate event from M Track Days, but if you want another way to compete in the Ultimate Driver or you want to test out the all-new, all-innovative BMW 5 Series. UDE is coming to a city near you.